I use to be a thin girl but not so much anymore. Last year I found out I have a thyroid problem and that explains the extreme weight gain over the past 3 yrs. I've been on thyroid meds for about a year and a half. They are still being tweaked until I get to my correct dose and will continue to be tweaked over the years for the rest of my life.
To help me with my weight loss, I decided to see a weight loss doctor. I had my first appointment on 4/20/2010. I was weighed and my body fat percentage was calculated too. We also took a "before pic". Here is one I have from Feb 2009 at the ball:
So, on 4/21/2010 I started my "diet". For the past 2 months I have been counting my calories and keeping a food journal. I write down EVERYTHING I eat and I measure everything too. I go walking, which I need to do more, and I've started adding more exercises too, including: weights and resistance bands, my wave/step, and my exercise ball. June 21st will officially be 2 months and I have lost over 20 pounds so far.
Here's a picture of us this year, Feb 2010, on our way to Disney: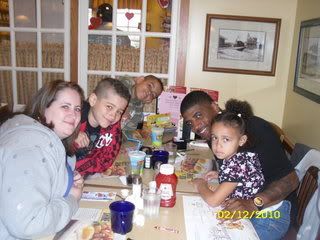 Here are some progress pics from the last 2 months: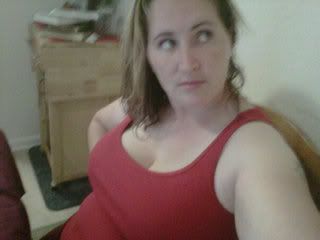 Well, this is my progress so far! Yay me!!